Indulge Your Obsession
Immerse yourself in the beauty of Diabla 66 Handbag Society and experience the dark, weird, and vintage vibes of Miss Randi's gothic-inspired retro designs. Each meticulously handcrafted bag embodies dark elegance with a touch of odd charm.
Society Favorites: Best Sellers
Explore a carefully chosen selection of our most adored bag darlings, eager to earn a prominent place in your ever-growing collection. Our highly sought-after pieces will effortlessly level-up your style game.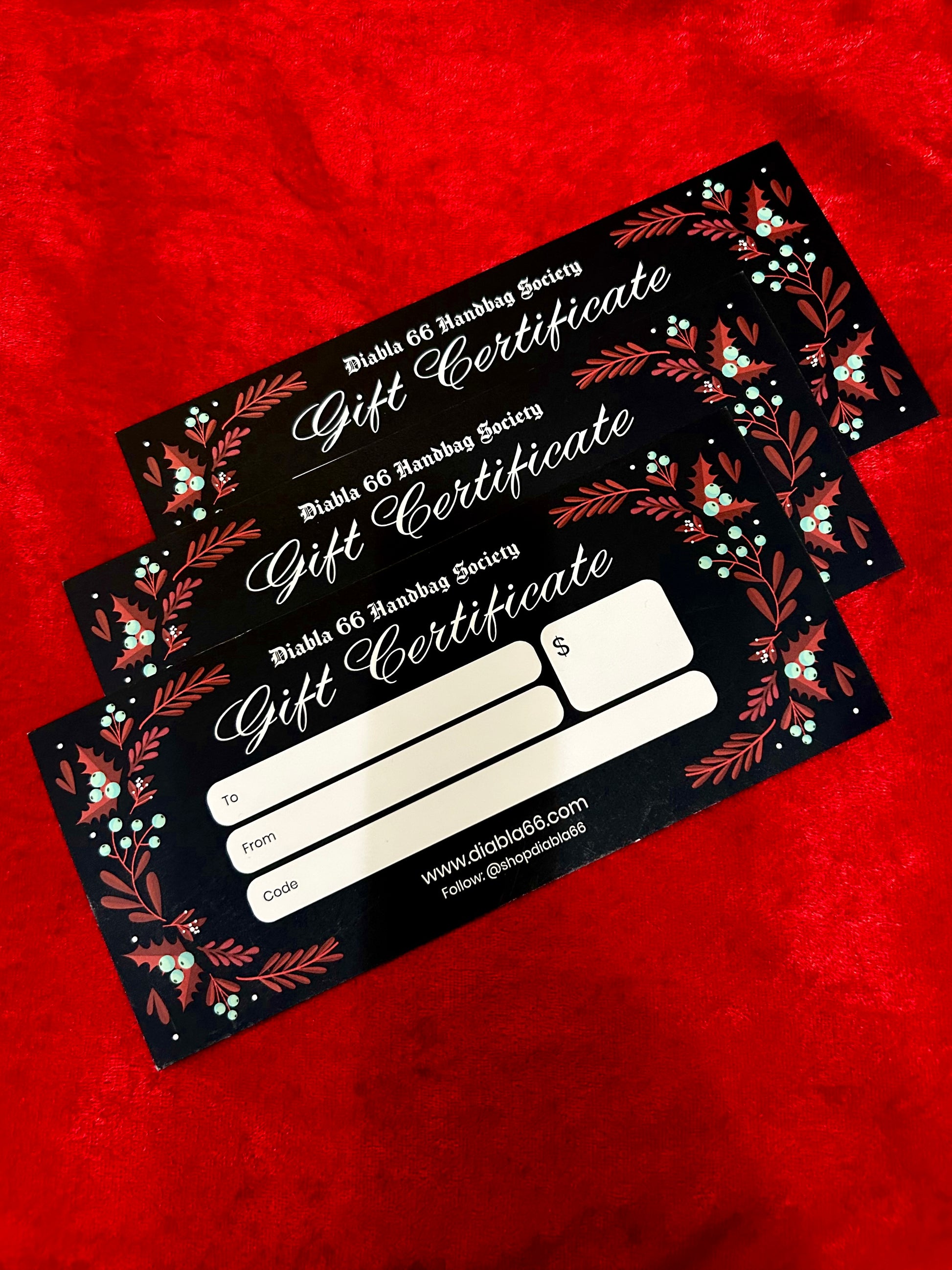 Gift Certificate
Make your favorite alternative style-maven's holiday with a DIABLA 66 gift card. Choose between a digital version or a paper certificate for the perfect stocking-stuffer surprise. Let them pick their dream gift using the code at checkout. No expiration.
Share
View full details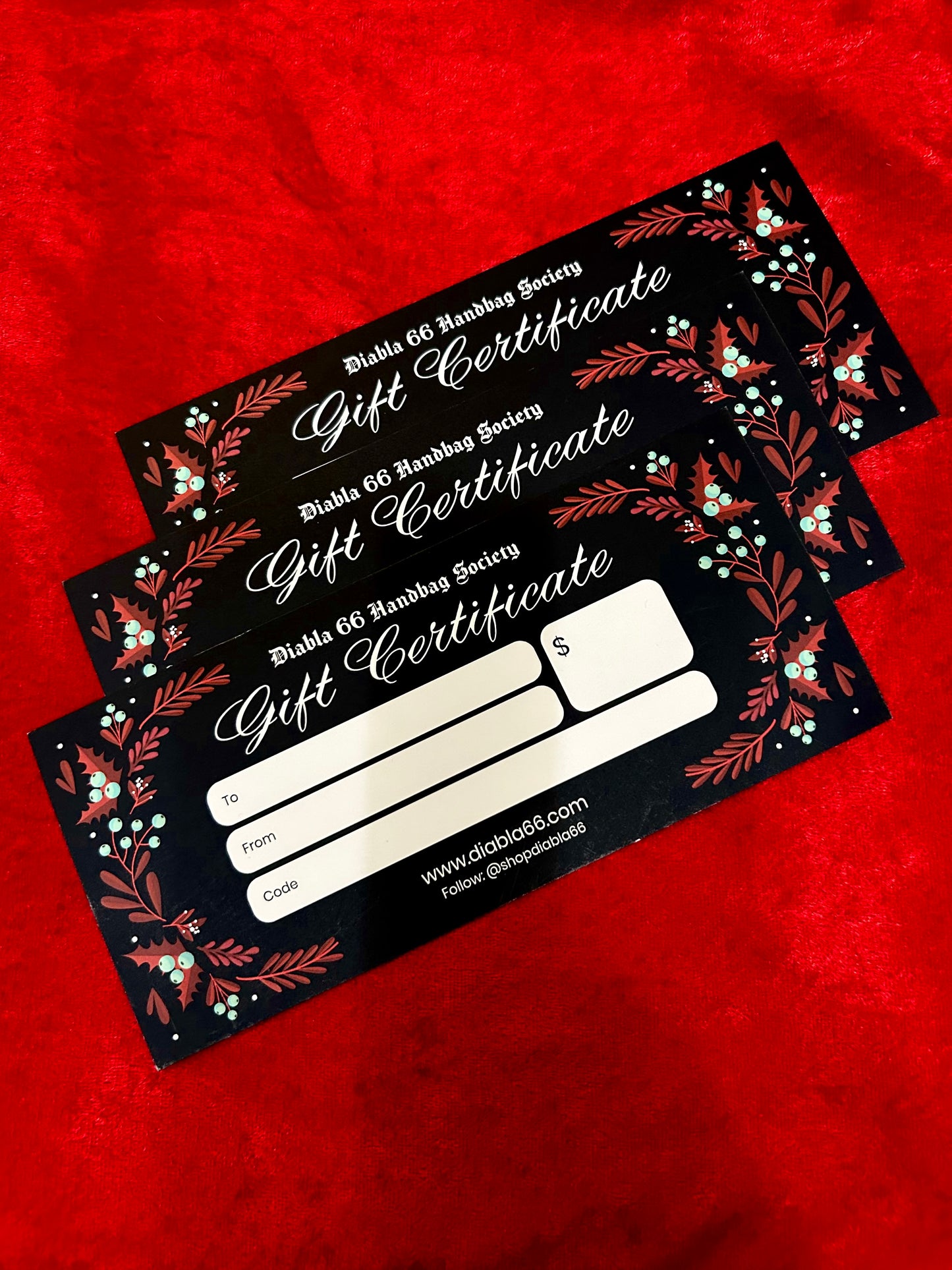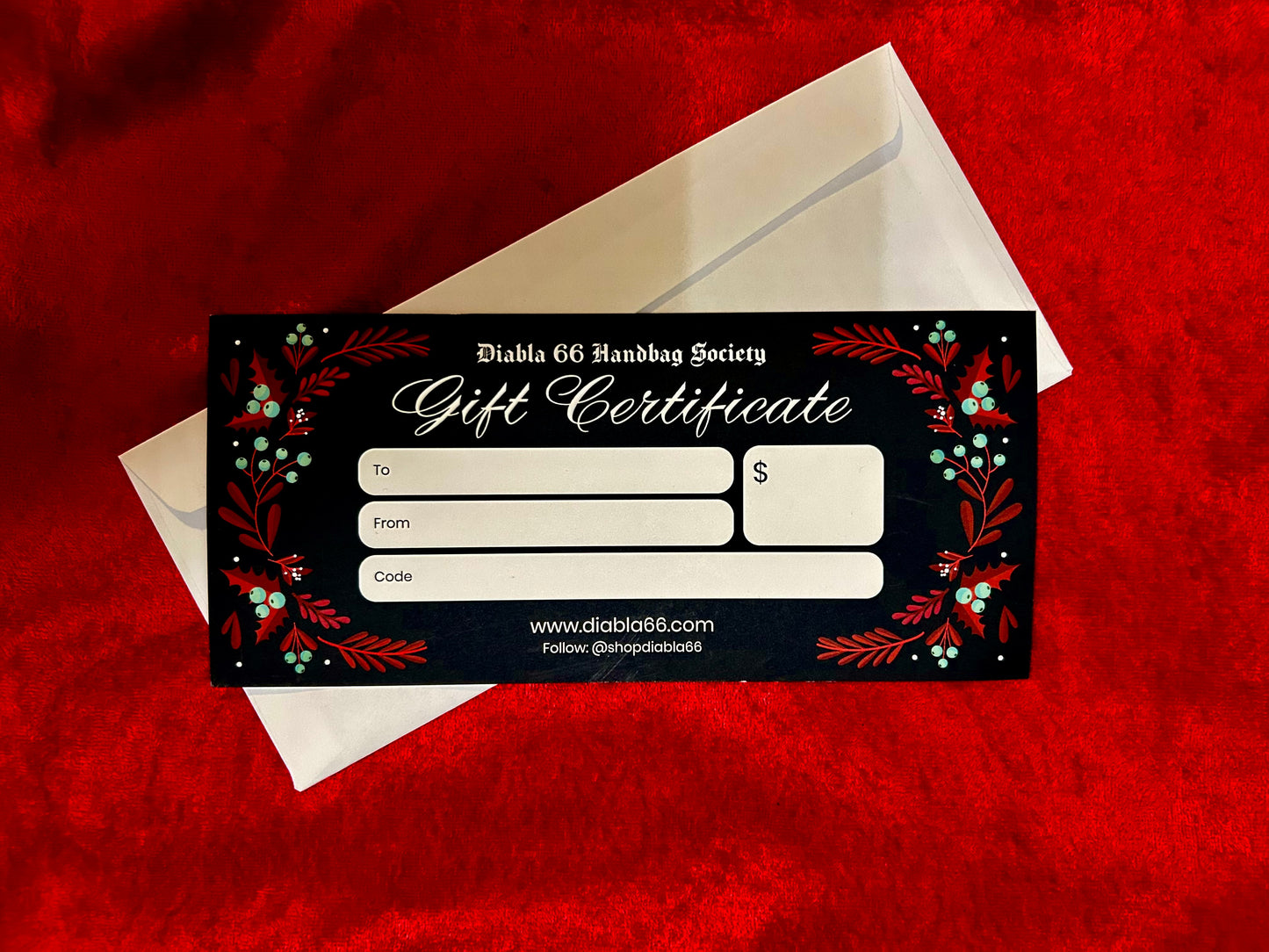 Introducing: The Spider Baby Collection
From the meticulously handcrafted spider-web topstitching to the spooky little details, each piece is designed to make a statement and elevate your gothique-chic style.
The Essential Sidekick for Spooky Season... and beyond.
Experience the elegance of slow fashion with the the SPIDER BABY COLLECTION. Explore the beauty of patience in every piece.
SHOP NOW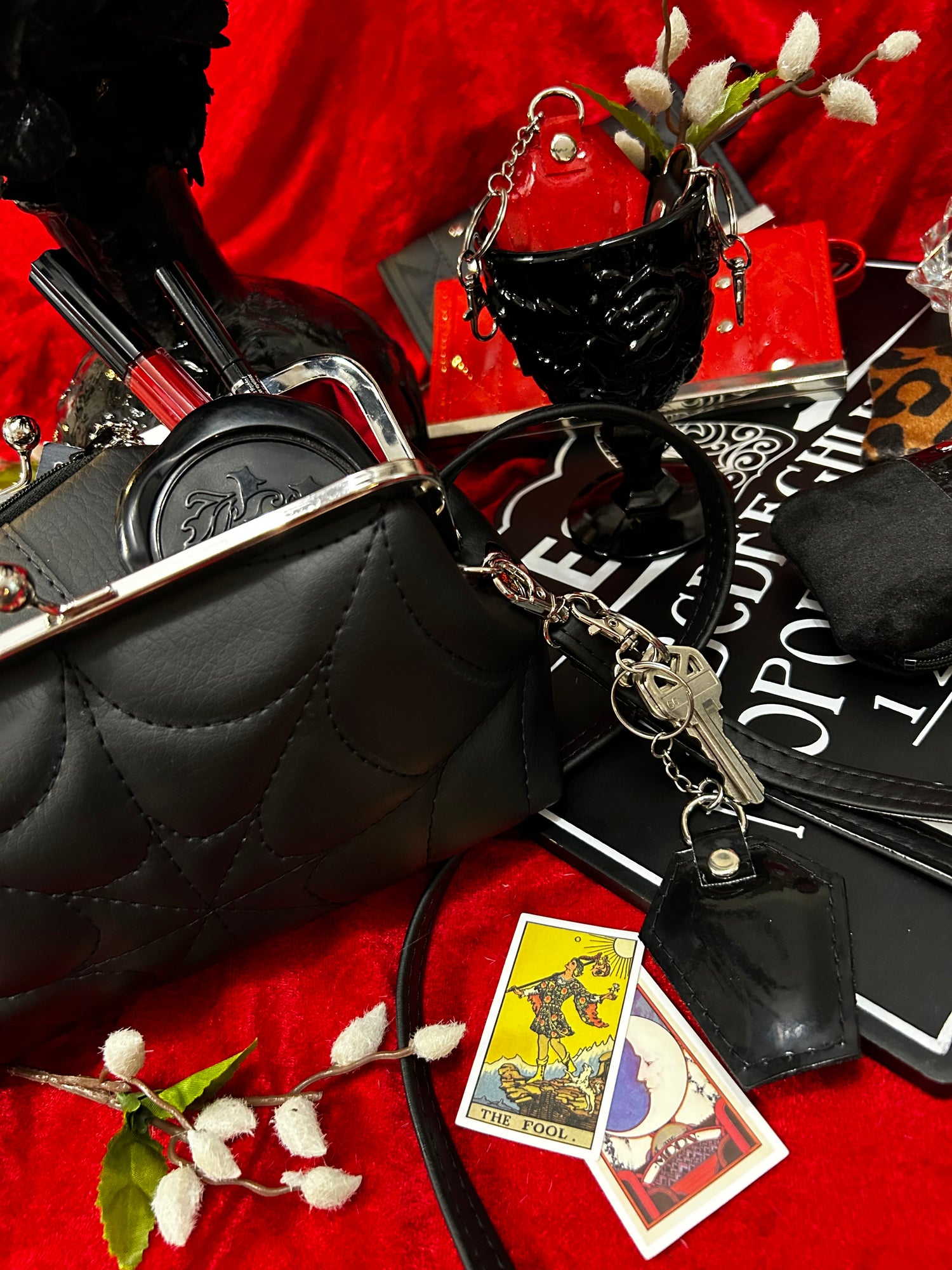 It's not a Season, it's a Lifestyle
Discover the allure of the Bay Area's favorite alternative arm candy that perfectly embodies the essence of dark fashion this holiday season — now available to order worldwide.
From the intricately handcrafted spider-web topstitching to the hauntingly beautiful details, each piece is thoughtfully created to elevate your gothique-chic style.
SHOP NOW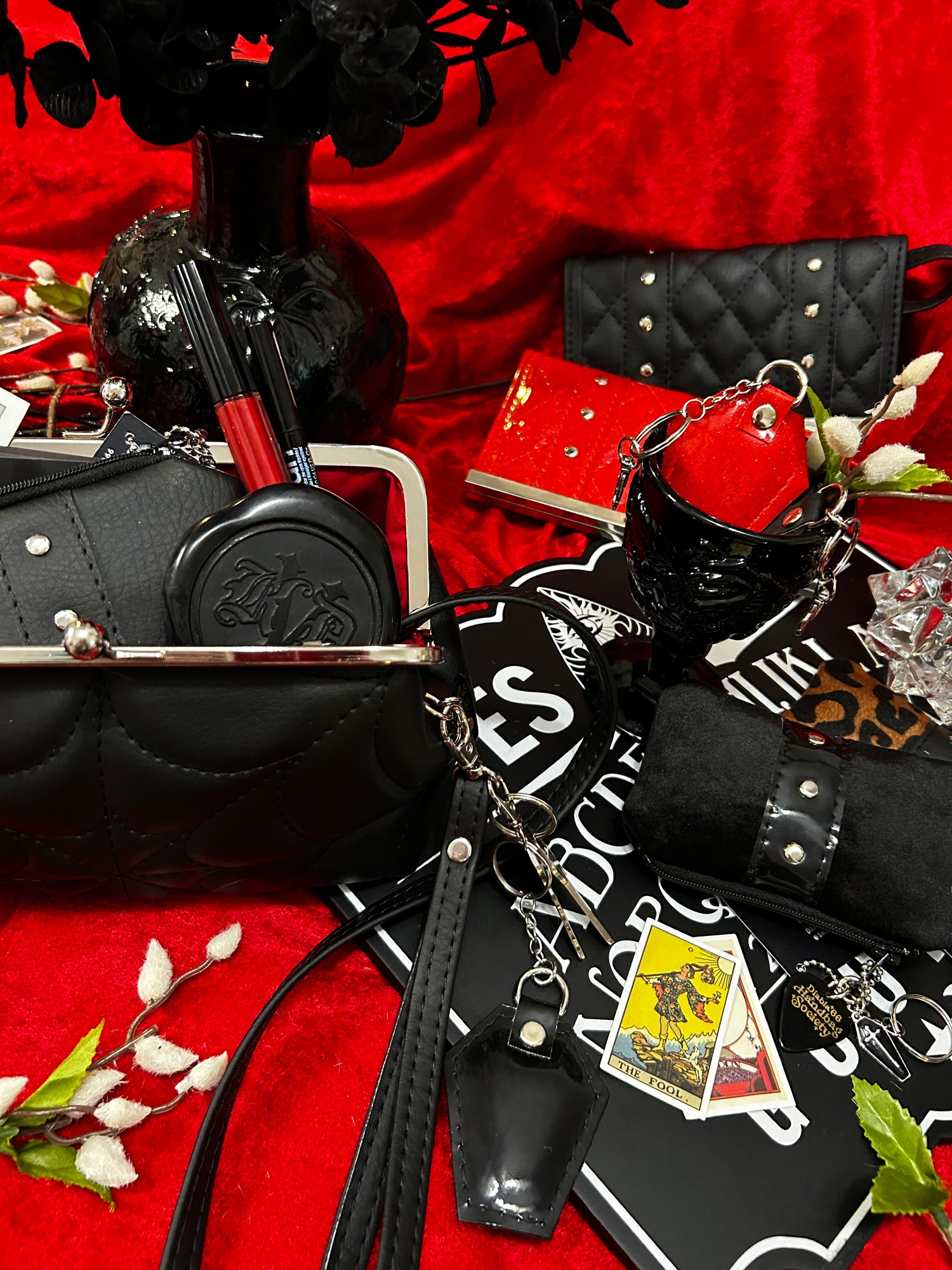 Coordinate with Handcrafted Accessories
Add a matching studded coin purse and coffin keychain to complete your Creepmas season ensemble.
SHOP NOW
Featured Collection: Creature Feature Bags
An essential addition to any horror fan's collection, this ultimate final girl sidekick will assist you in conquering the terrifying realm of midnight monster movies.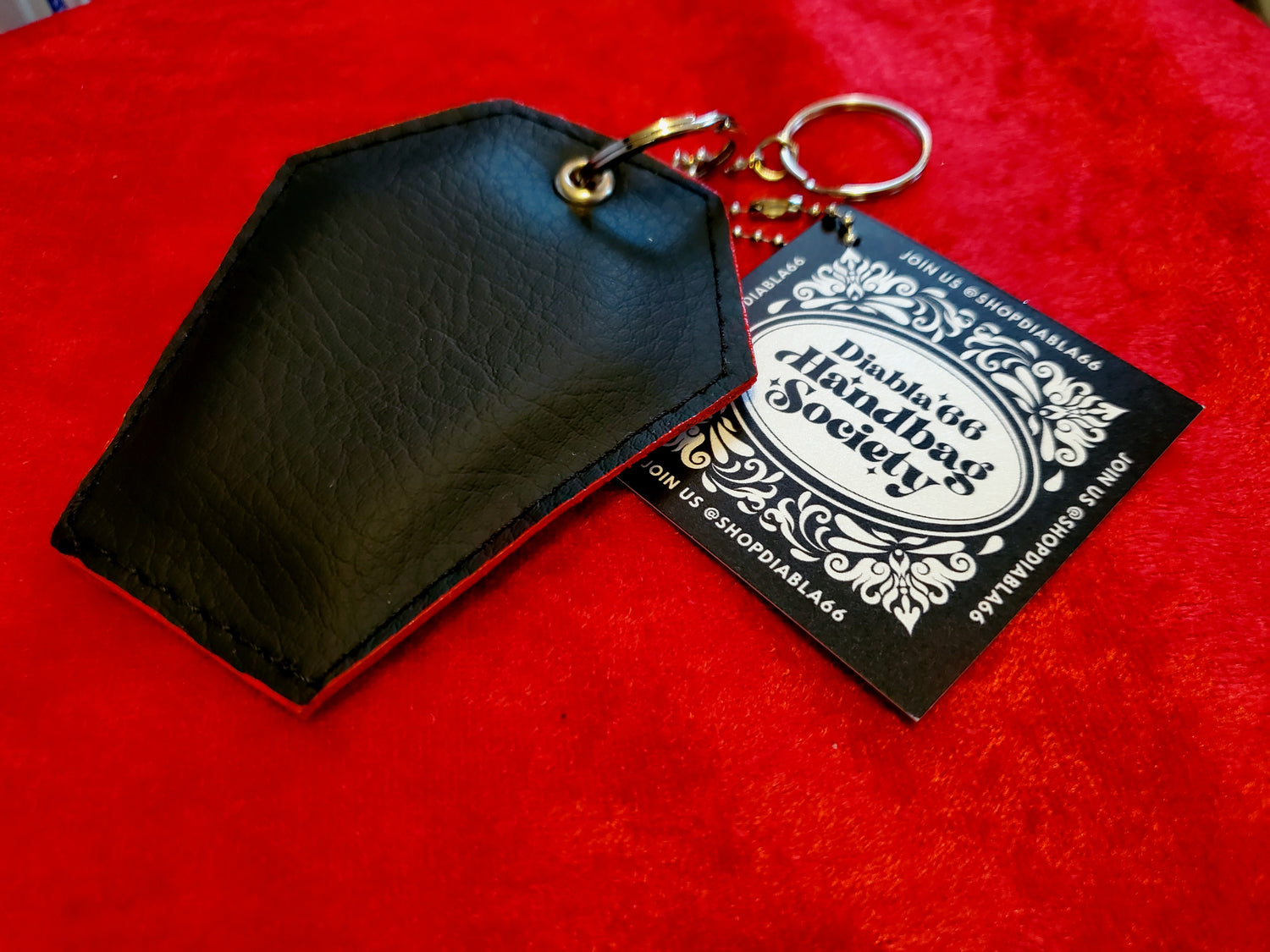 Resurrected Coffin Keychain
Say goodbye to lost keys forever with the creepily cute Casket of Convenience, made from oddly shaped materials destined for waste.
SHOP GOTHIC KEYCHAINS
Hands Free Style: Crossbody Bags
Effortlessly stylish and functional, these lightweight, crossbody purses are a must-have for busy ghouls on the go.
Join the Bag Ladies Brigade!