Upcoming Events
Diabla 66 will be vending at these awesome events in 2023, come out and shop in person!
Visit our traveling bag boutique at our next event
November 25 | December 2 | December 9 | December 23
THE MENAGERIE ODDITIES MARKET: 5th Annual Holiday Oddities Show
12 - 9 PM Every Saturday through December
*NOVEMBER 25 - Opening Day! Join the ODDventure
*DECEMBER 2 - A Dark Victorian Christmas
*DECEMBER 9 - 5th Annual Holiday Oddities Market
DECEMBER 16 - Victorian Peddler's Street Faire (not vending)
*DECEMBER 23 - The Procrastinator's Bizarre Bazaar
DECEMBER 30 - Soul Spa Re-Enchantment Metaphysical Faire (not vending)
Hosted at The Winchester Mystery House
525 S Winchester Blvd San Jose, CA 95128
"The Menagerie Oddities Market is honored to announce a December Residency at the famously haunted Winchester Mystery House in celebration of its 5th Annual Holiday Market and the Centennial Celebration of Sarah Winchester's beloved home!
Join our Yuletide celebrations at the Winchester Mystery House as we kickoff the holiday season!
November 25th - OPENING DAY! Looking for something to do? Try our next ODDventure! Don't just shop for Dark Art, take a trip to one of America's most haunted places and enjoy a ghostly experience. Avoid crowded malls, shop local, and have spooky fun with the family at the Winchester Mystery House.
Celebrate Yuletide w/Renegade Circus And the Misfit Toys!
Holiday "candlelight" tours at night hosted by the Winchester Mystery House
Food & Bar service to add a drop of merriment to your holiday ODDventures!
DON'T buy ordinary gifts! You have 6 days to find STRANGE stocking stuffers and WEIRD gifts to wrap, the kind they won't forget: bugs, bones, taxidermy, dark art, UNIQUE fine jewelry, medical specimens, antiques, and BIZARRE collectibles.
Join us each Saturday from Opening Day on November 25th through our Good Fortune Faire on December 30th for themed shows with a variety of amazing artists, curious creatures, and peculiar performers you won't find anywhere else.
Every Saturday you'll find something uniquely different from the one before: holiday goodies to be given away, thrilling entertainments, and Yuletide treats. The holidays come ONCE a year! Don't miss us or these one of a kind events." - The Menagerie
MORE INFO
December 17, 2023
THE MENAGERIE ODDITIES MARKET: A Very Merry Gothmas! Holiday Pop-Up
12 - 6 PM
Hosted at @ Ghost Town Brewing
1960 Adeline St, Oakland CA 93955
"Celebrate Dark Art & Bright Smiles with the Bay Areas Official Oddities Market at Ghost Town Brewing!
Merry Xmess Gothlings! We're bringing dark art & bright smiles to West Oakland this holiday season with last minute gifts and stocking stuffers from 20 of your favorite, local Menagerie artists on December 17th 12-6pm at Ghost Town Brewing.
Your goth friends want goth gifties and we know exactly where you can score them! We've got bugs, bones, taxidermy, dark art, unique jewelry, & strange home decor - all handmade creations for someone on your naughty list.
Give yourself a little treat with a tarot reading and listen to the best goth hits from @mizmargo
This FREE, all ages event will feature Food and special holiday assortments of Ghost Town Beer.
Remember, friends don't let friends miss the Menagerie Oddities Market and we will be in the east bay ONE day only!" - The Menagerie
MORE INFO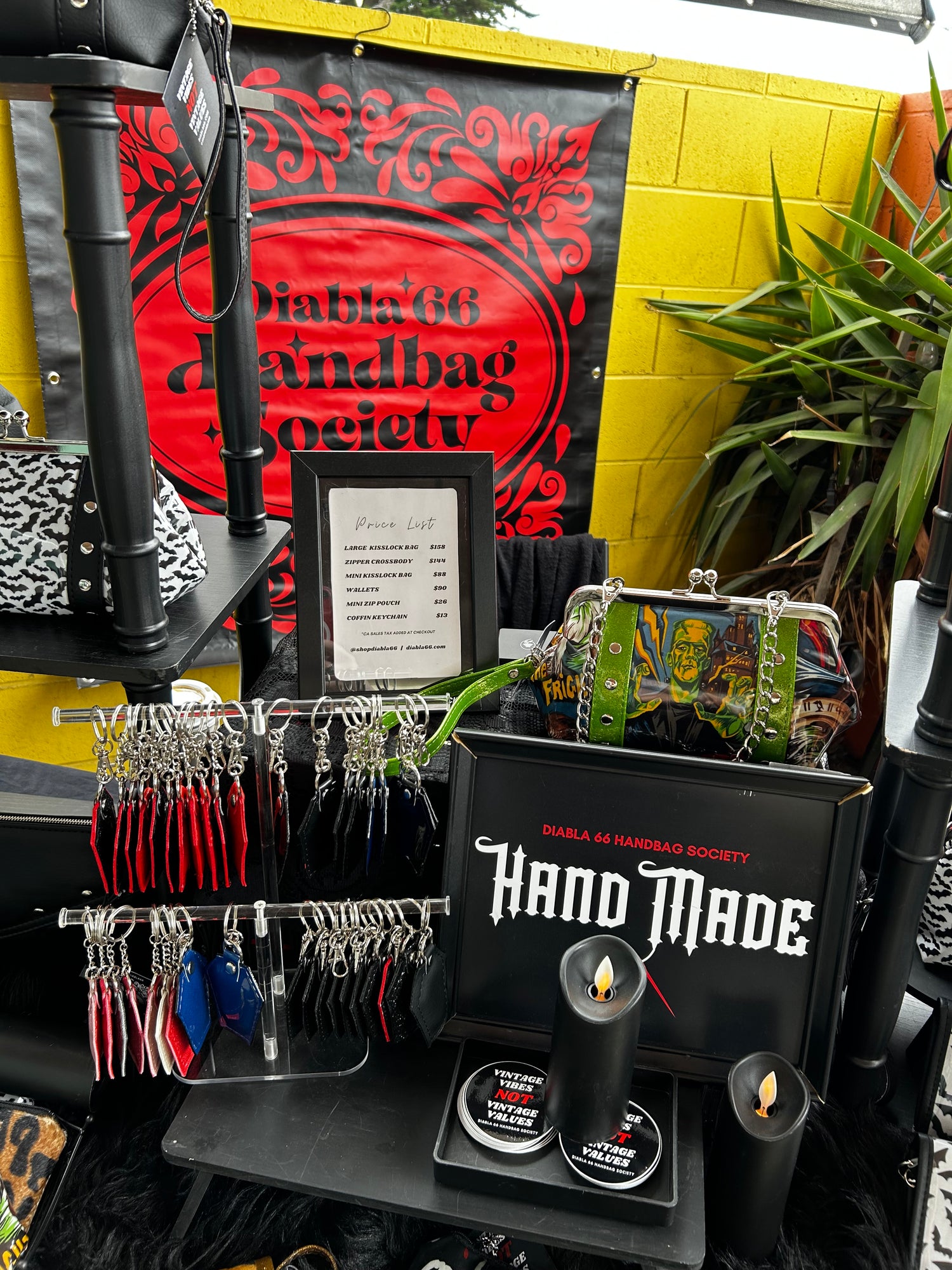 Plus...
Save These Dates:
MAY 4, 2024 | ALAMEDA, CA | THE MENAGERIE ODDITIES MARKET: 4th Annual World Goth Day Festival!!!